The 74th "Annual" reunion of the 83rd Infantry Division Association is now re-re-scheduled for November 10-14, 2021. Many thanks to all who replied to the recent reunion survey. There were 23 who opted only for the July date, 64 for the November dates ,and 77 who indicated they were likely or very likely to attend on either set of dates. Other factors making July problematic:
Several of our proposed tour venues/activities are now open to only 50% or less or not available at all.
Tour buses and Arlington Cemetery trams remain at only 50% occupancy.
The hotel, in keeping with current Virginia State guidelines, could not fully comply with our space requirements for our meeting/ hospitality/banquet needs, preventing us from socializing as we would like.
We felt in scheduling the November dates and with the increase in the vaccinated population that we had a better chance in meeting, at least, most of our needs for a successful reunion. To add to that optimism, the recent issue of "The American Legion Magazine" had an article on the Centennial celebration of the Tomb of the Unknown Soldier on November 11, 2021.
Activities are scheduled for 9 – 11 November to include 2 days of individuals being able to place single roses at the Tomb and a procession on the 11th.
We hope to have more positive announcements in the next issue of the "Thunderbolt" and in a special mailing that will lead to a successful reunion. Ultimately, our highest priority above all is the health and safety of our Vets and all our members. If you already made hotel reservations for July, there is no need to cancel them. They are automatically cancelled with our revised hotel Crowne Plaza Crystal City contract.
Hotel information below the picture!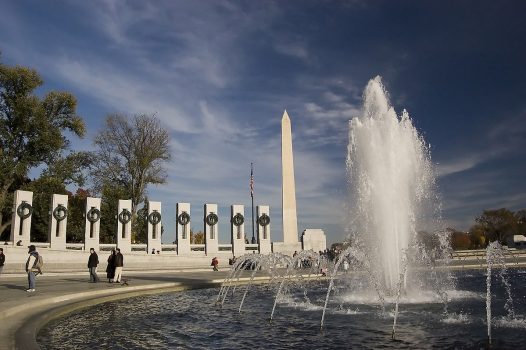 Hosting us for the 74th Reunion will be the Crowne Plaza Hotel in Crystal City, Va. Reservations can be made from now until October 8, 2021. 
Reservations can be made by individual call-in to 1-800-2-CROWNE (or 800 227 6963) or by clicking the button below to use our reunion's custom reservation link.