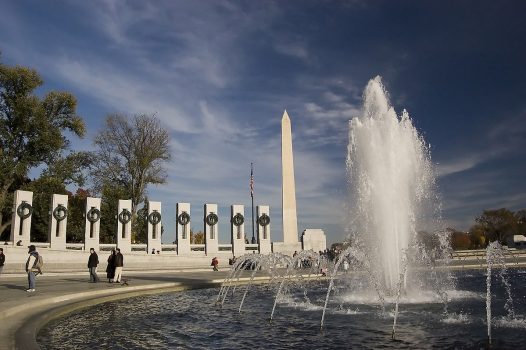 I think I can safely say that we are all so glad to be done with 2020 and hold hope that 2021 will bring us together once again.  I do not think we well get back to "normal", but look forward to gathering under security and safety protocols. COVID restrictions seem to be in a state of constant change:  however, at this time, we are fortunate that our hotel and tours (with the exception of the Holocaust Museum) are in Virginia.  The restrictions are less "severe" at this time.
We have finalized the hotel contract keeping current guidelines in mind.  The reunion is now scheduled to be held at the Crowne Plaza Crystal City Washington D.C. Our reunion dates are July 28 – August 1, 2021.  $99 per night up to quad occupancy, and discount parking only $10 per night. Make your hotel reservations through our link.  If Covid does not cooperate we have an "out" in our hotel contract.  You will receive a survey in the mail in late March.  Let us know your plans!  
Other updates as of this writing:
Arlington National Cemetery is open for funerals (limit 100 attendees) and tours.  However, the trams are only operating at 50% occupancy and make only 2 stops – John F. Kennedy Gravesite and Memorial Drive.  At this point, we probably would not be allowed to go down to the 83rd Memorial Tree or to General Macon's grave.  Previously, we had to have special permission for the trams to take us to that area.
•             The Wreath Laying at the Tomb of the Unknown Soldier is supposed to be authorized and scheduled 90 days out from the date requested.  I would assume that the tram would take us there, but I am still trying to get an answer to that question.
•             As far as I can determine, Pentagon tours are now being done and can be booked 14 to 90 days out.  With our probable attendance numbers, we would probably be broken down into several groups.
•             The National Museum of the United States Army opened on Veterans' Day 2020 with daily attendance being scheduled and ticketed on-line and no groups being allowed.  I was able to attend with a few family members on November 16 (more of that later).  However, with the rise in COVID cases after Thanksgiving, it is temporarily closed.  I am keeping up with their website at least on a weekly basis.
The tour bus company has notified us that, at this point in time, they are only filling buses at 50% capacity.  We usually contract 2 buses for our tours and are working on the possibility that we keep the 2 buses and have them make 2 trips for each tour.  The Army Museum is the farthest from the hotel, but with smaller groups being allowed at this time, this should space our groups accordingly.
This just about covers what we know now, but as we have been learning this past year, "There is nothing as permanent as change." Stay healthy and be safe.
Kathleen Powers
Reunion Chair